COPC Inc.'s Global Benchmarking Series 2022
Delivering monthly reports about timely issues affecting contact centers and CX organizations covering topics such as:
• CX strategies
• Quality
• Workforce management
• Channel management
• People management
• Technology
Next Webinar: Recruitment & Hiring




Thursday, May 26, 2022 at 4pm Central European Summer Time (GMT+2)
Informative data-rich strategic reports delivered monthly.
In-depth analysis of customer experience quality.
Management overviews specific to workforce, channel, people and more.
Expert perspective on industry technology, tools and workflows.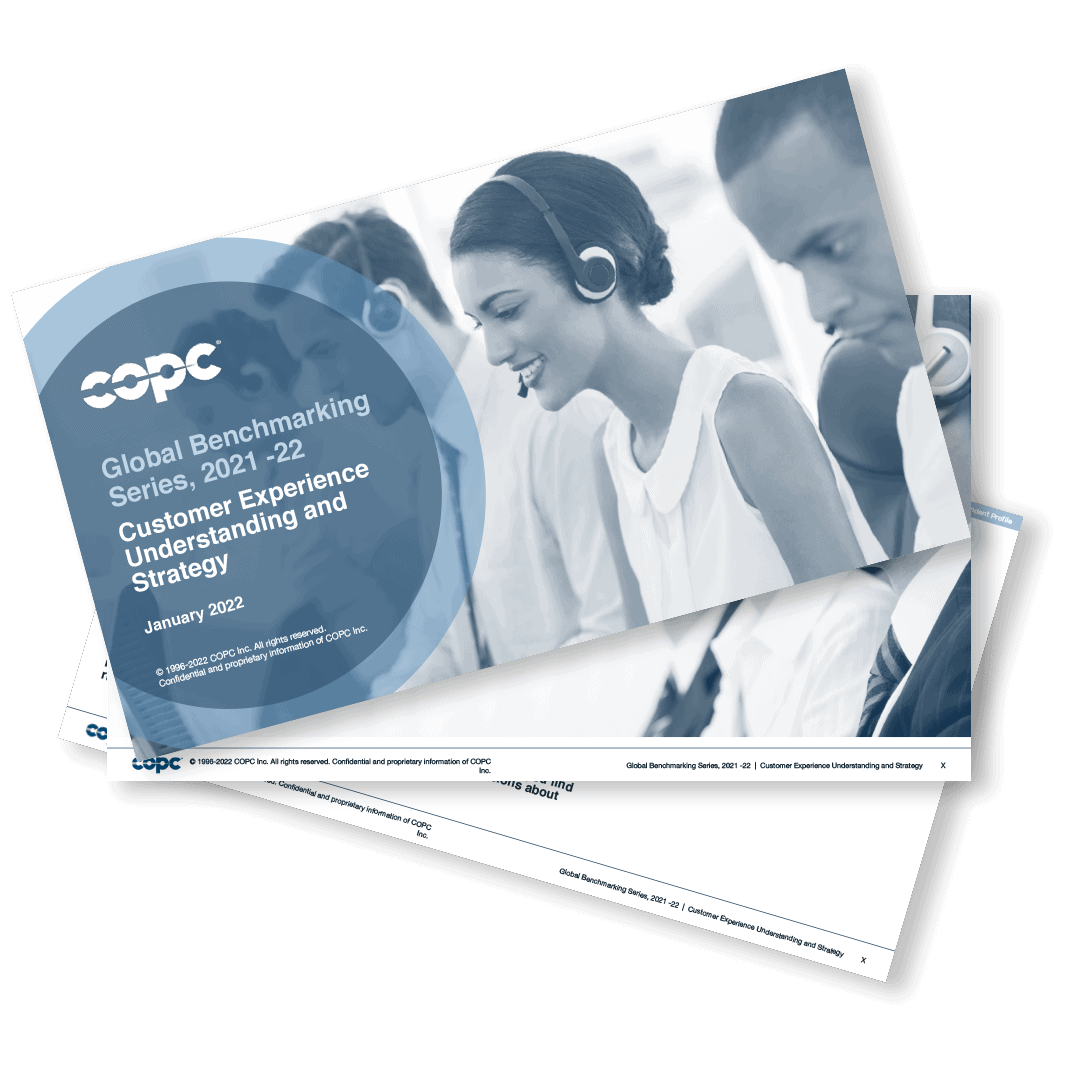 MONTHLY STRATEGIC RESEARCH REPORT AND WEBINAR SERIES
The Ultimate Guide For Customer Experience Practitioners
COPC Inc.'s Global Benchmarking Series is a 12-month education program designed for executives and managers in the customer contact industry. Each month, we deliver an informative and data-rich report followed by an interactive expert-led webinar providing information and insights which will make a meaningful difference to those organizations involved in the series.​





Register to receive these reports and notifications for webinars. The reports and the webinars will provide practical advice and data-driven research and will become vital components of the contact center executive's management toolkit.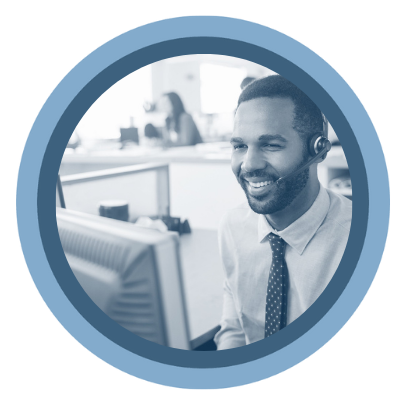 LATEST REPORT AND UPCOMING WEBINAR
Insights about recruitment steps, effectiveness and pandemic related changes at contact centers from both the organization and the employee view.
Key Points:
Effectiveness of recruitment process in accurately explaining the job

Use of agencies for recruitment purposes and experience with these agencies

Changes in recruitment practices due to the pandemic

Relation of satisfaction with recruitment process with overall ESAT and employee loyalty
Webinar Live: Thursday, May 26, 2022 at 4pm Central European Summer Time (GMT+2)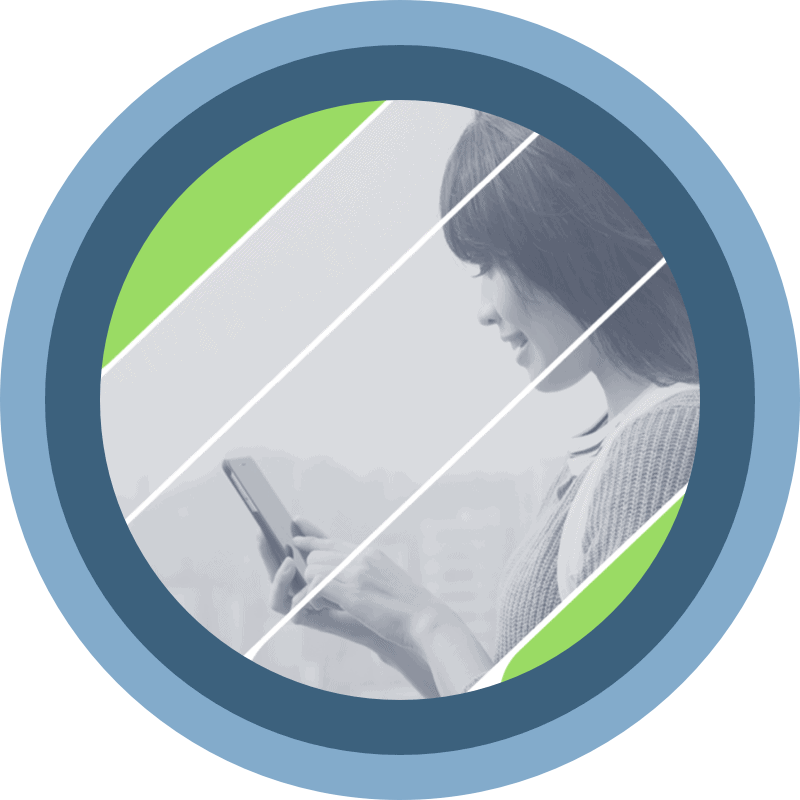 PREVIOUS WEBINAR & REPORT
Contact Center Outsourcing
Insights about reasons to outsource, offshoring vs onshoring, channels, and popular outsourcing destinations.
Key Points:
Answers for why organizations decide to outsource
The most common channels and transactions when offshoring
Popular outsourcing destinations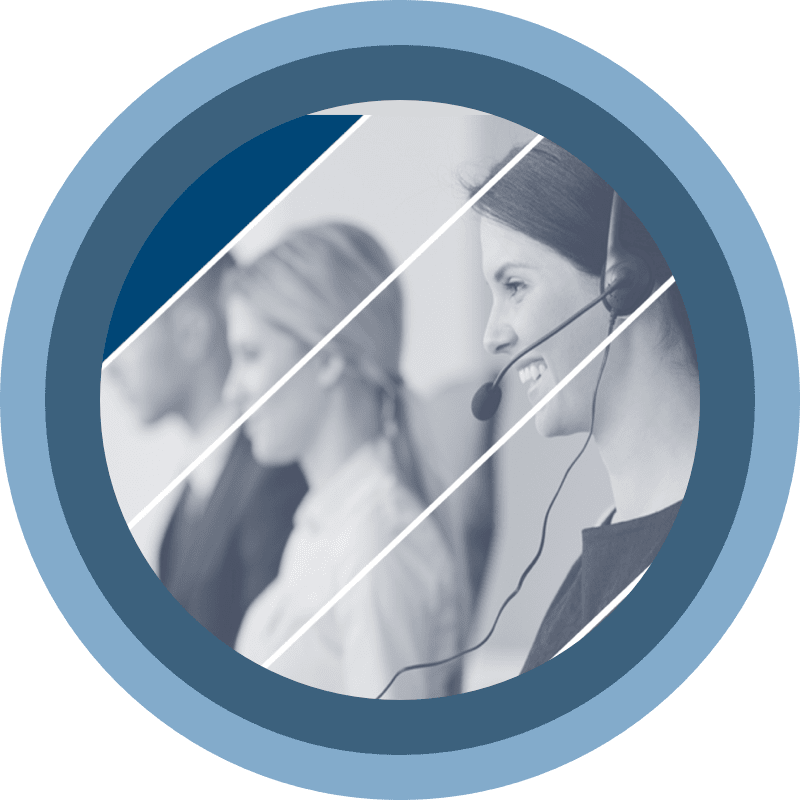 PREVIOUS WEBINAR & REPORT
Contact Center Technologies
Insights about commonly used customer care platforms, platform satisfaction levels and artificial intelligence.
Key Points:
Learn the most used technologies at contact centers
Get insights into current technology adoption levels
Understand the key players of technology for contact centers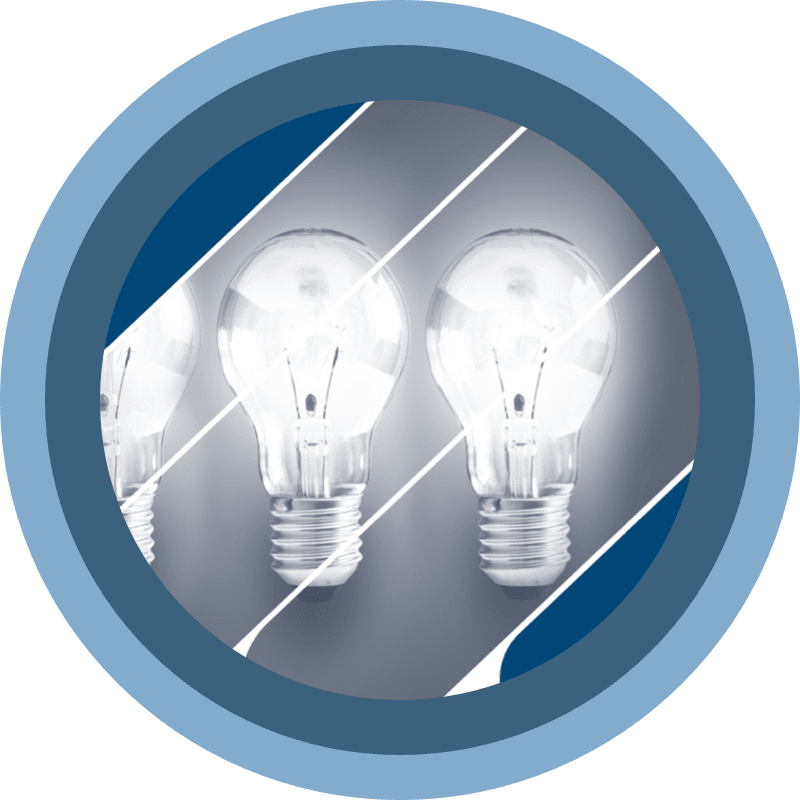 PREVIOUS WEBINAR & REPORT
Insights into customer experience for contact centers and CX organizations.
Key Points:
Understand CX organizations' objectives, the challenges they face and the programs in place to deliver a seamless experience to customers.

Gain insights into the customer view of their experiences when reaching out for support
Preview our upcoming Global Benchmarking Survey Reports
Insights into quality management, the most effective listening post for gathering valuable insights.
Key Points:
Quality Assurance programs at organizations – who conducts, approaches taken, tools used
Metrics used to measure the performance of programs

Monitoring agents and calibrating individuals performing quality assurance
Insights on workforce management, technologies, forecasting and metrics to measure performance.
Key Points:
Use of technology based solutions for WFM and most common suppliers
Use of forecasting for WFM
Real-time management
Metrics, KPIs and performance measurement for WFM at contact centers
Data gathered from over 950 CX professionals and over 4,500 customers around the world
Organizational commitment to improving CX:
93% of the respondents stated that their organization have a 'Statement of Direction'

96% of the respondents stated that 'Customer Experience' is an integral part of the themes addressed by their Statement of Direction

82% of the respondents stated that their organizations developed an 'Annual Business Plan'. 'Performance Data' and 'Cost Related Data' emerged as the top themes included in the Annual Business Plans

78% of the respondents stated their organizations use benchmarking data for setting targets for their contact centers

27% stated their organizations have a 'Chief Customer Officer'
What matters most to consumers?
An easy process is most important when dealing with organizations to get customer care issues resolved

Organizations need to focus on 'developing more self-service solutions' to help customers avoid having to contact customer service to resolve an issue

81% respondents believe that customers would be willing to pay more for a product or a service if they are assured of world class services
The importance of customer service:
84% of respondents stated they place high importance on an organization's customer service department in shaping their opinion of that organization

71% of customers are willing to pay a little more for a product or service if you knew you would receive world-class customer service as a result

Beyond having their issue resolved, customers consider "a quick and easy process" and "fair and honest treatment" as the most important – in contrast, organizations view "fair treatment" as a less important factor to customers
Customer-organization relationships:
51% of customers stated they avoided acting on a customer service issue in the past 12 months – 'inconvenience/ no time' and 'bad previous/ hassle' being the top 2 reasons for avoidance

67% of customers stated that an organization has lost business because they received poor customer service.

As per customers' views, improvement in quality of products and services are top aspects that organization should do to help customers avoid having to contact customer service to resolve an issue – while organizations felt that developing self-service solutions and more proactive solutions should be prioritized